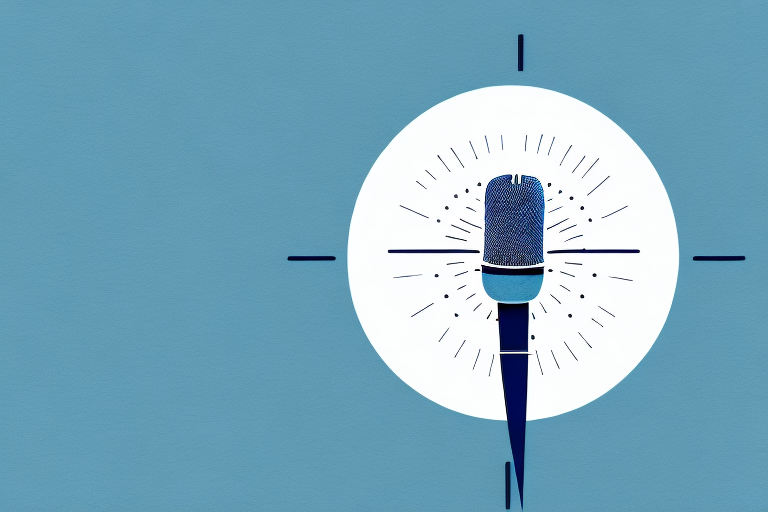 How To Book A Motivational Speaker
Are you in the process of planning an event and wondering how to add a little extra motivation to the agenda? Bringing in a motivational speaker can do just that. However, booking a speaker can be a daunting task, especially if you have never done it before. In this article, we will guide you through the process of booking a motivational speaker from start to finish.
Understanding the Importance of Motivational Speakers
Motivational speakers are individuals who have a gift for inspiring and empowering their audience. They have the ability to uplift people's spirits and encourage them to take positive action in their personal or professional lives. A good motivational speaker can help create a sense of unity and purpose among the event attendees, making the occasion more memorable and impactful.
One of the key benefits of hiring a motivational speaker is their ability to connect with people on a personal level. They can share their own experiences and struggles, and use them to inspire and motivate others. By doing so, they can help people overcome their own challenges and achieve their goals.
Another benefit of having a motivational speaker at your event is the increased engagement and participation from attendees. A skilled speaker can capture the audience's attention and keep them engaged throughout the event. This can help create a more dynamic and interactive environment, where attendees feel comfortable sharing their own ideas and experiences.
Benefits of Hiring a Motivational Speaker
There are several benefits of having a motivational speaker at your event, including:
Increased engagement and participation from attendees
Boosting morale and motivation among team members
Sharing knowledge and expertise to inspire growth and development
Creating a memorable experience for attendees
Providing a fresh perspective on common challenges and issues
Helping to build a positive company culture and improve employee retention
Types of Events That Require Motivational Speakers
While any event can benefit from a motivational speaker, some events are especially fitting, including:
Corporate meetings and conferences
Team-building events and retreats
Graduations and commencement ceremonies
Charity events and fundraisers
Professional development workshops and seminars
School assemblies and youth events
Regardless of the type of event, a skilled motivational speaker can help create a positive and uplifting atmosphere. They can provide valuable insights and practical advice, while also inspiring and motivating attendees to take action and achieve their goals.
Identifying Your Event's Needs and Goals
Organizing an event can be a daunting task, but with the right planning and execution, it can be a huge success. Before you start reaching out to potential speakers, it's important to have a clear understanding of your event's needs and objectives. This will help you choose the right speaker who can deliver the message you want to convey. Here are some factors to consider:
Determining Your Audience
The first step in organizing an event is to determine your audience. Who will be attending your event? What are their interests and needs? Understanding your audience is critical in choosing a speaker who will resonate with them. You can conduct surveys or research to gather information about your audience. This will help you select a speaker who can connect with your audience and deliver a message that is relevant to them.
Establishing Your Budget
Another important factor to consider is your budget. How much are you willing to spend on a speaker? This will impact the caliber of speakers you can approach and the level of expertise you can expect. It's important to allocate a budget that is reasonable and realistic. You can research the average speaking fees for speakers in your industry to get an idea of what to expect. Remember, investing in a good speaker can make all the difference in the success of your event.
Setting the Theme and Objectives
Once you have identified your audience and established your budget, the next step is to set the theme and objectives of your event. What is the message that you want to convey? What are the key takeaways that you want your audience to leave with? It's important to have a clear understanding of your event's theme and objectives so that you can choose a speaker whose content aligns with them. This will ensure that your audience receives a cohesive and impactful message.
By taking the time to identify your event's needs and goals, you can choose a speaker who can deliver a message that resonates with your audience and helps you achieve your objectives. Remember, the right speaker can make all the difference in the success of your event. How To Book A Motivational Speaker
Finding the Right Motivational Speaker
Are you planning an event and looking for a motivational speaker to inspire and motivate your audience? Finding the right speaker can be a daunting task, but with a little research and evaluation, you can find the perfect fit for your event.
Researching Potential Speakers
With so many motivational speakers out there, it can be overwhelming to know where to start. Begin your search by researching potential speakers online. Check out their websites, social media profiles, and reviews from previous clients. Watch their videos to get a feel for their style and message. Look for speakers who have experience in your industry or with your specific audience.
Once you have a list of potential speakers, narrow it down based on your event's needs and goals. Are you looking for a speaker to motivate your sales team, inspire your employees, or energize your conference attendees? Make sure the speaker you choose has experience in the areas you desire.
Evaluating Speaker Credentials and Expertise
When evaluating a speaker's credentials and expertise, look for their areas of specialization. Do they have experience in leadership, teamwork, or overcoming adversity? What are their qualifications and certifications? A great speaker should have a track record of success and be able to provide references from previous clients.
It's also important to consider the speaker's delivery style. Do they use humor, storytelling, or interactive exercises to engage the audience? A great speaker should be able to connect with your audience and leave a lasting impression.
Assessing Speaker Style and Compatibility
Compatibility is key when it comes to choosing a motivational speaker. Even if a speaker has all the right credentials, they may not be the perfect fit for your event. Take a look at their style and personality. Are they engaging and charismatic? Do they have the skills to connect with your audience?
If possible, schedule a call or meeting with the speaker to gauge compatibility before you commit. A great speaker should be able to customize their message to fit your event's needs and leave your audience feeling inspired and motivated.
Contacting and Booking a Motivational Speaker
Once you have found a motivational speaker that ticks all the boxes, it's time to contact and book them. However, before you do that, it's important to understand the impact a motivational speaker can have on your event.
A great motivational speaker can inspire, motivate, and energize your audience. They can help your attendees to think differently, challenge their assumptions, and leave with a renewed sense of purpose.
Now that you understand the importance of a motivational speaker, let's move on to the steps you need to take to book one.
Reaching Out to Potential Speakers
Send an inquiry to your preferred speakers. Ensure to include details about your event, the expected audience size, the date and venue, and your budget. It's important to be specific about what you're looking for in a speaker, as this will help you to find the right fit for your event.
When contacting speakers, it's important to remember that they receive a lot of inquiries. To increase your chances of getting a response, make sure your email is well-written, professional, and concise.
Discussing Availability and Fees
When you have heard back from the speakers, inquire about their availability and fees. Be upfront about your budget, and any constraints that may impact the booking. Keep in mind that some speakers may require a deposit to secure their services, so be prepared to discuss payment terms.
It's also a good idea to ask about any additional services the speaker may offer, such as book signings, meet and greets, or workshops. These can add value to your event and create a more memorable experience for your attendees.
Negotiating Contracts and Agreements
Once you have finalized your decision, it's time to sign a contract. Ensure that all the details, including payment, transportation, accommodation, and performance expectations, are clearly outlined in the contract. You should also include a cancellation policy in case of unforeseen circumstances.
Before signing the contract, make sure you understand all the terms and conditions. If you have any questions or concerns, don't be afraid to ask the speaker or their representative.
By following these steps, you'll be able to find and book a motivational speaker that engages your audience and leaves a lasting impression on your attendees. With the right speaker, your event will be remembered long after it's over. So take the time to do your research, and find the perfect speaker for your event.
How to Prepare and Deliver a Keynote Speech